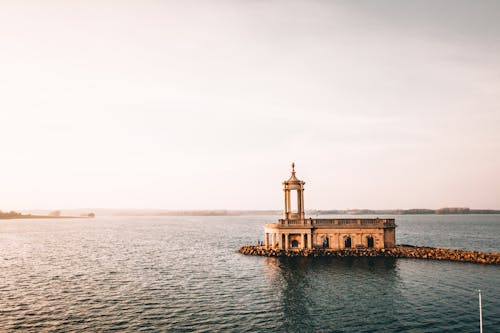 Although only 10 percent of the United States population lives in the Great Lakes region, it contains about 20 percent of the worlds' freshwater supply, according to American Rivers.
This disproportionately large impact on a worlds' water supply is a heavy burden to bear. The other 80 percent of the worlds' freshwater exists in glaciers, ice caps and groundwater. That a small percentage of North America controls will undoubtedly affect the rest of the world.
So, what is Ohio doing to protect its slice of the Great Lakes basin?
On Sept. 10 and 11, 2012, the Great Lakes Commission adopted several policy resolutions for Cleveland. These range from an emergency preparedness and response proposition, to an enhanced trade proposition between Canada and the U.S.
The U.S. also has a stake in the Great Lakes Water Quality Agreement, which is a U.S.-Canada agreement to both defend and restore the Great Lakes. According to epa.gov, it was first signed in 1972, and was amended in 1983 and 87. It was most recently updated in 2012.
The U.S. agrees to participate in 10 key activities per the agreement. In order, those are:
to restore highly contaminated areas of the basin
to improve water quality on a case-by-case basis
to reduce harmful chemicals in the area
to manage potentially harmful nutrients like phosphorus in the lakes
to manage boat discharge
to deal with and prevent further invasive species from harming the lakes
to prevent contaminated groundwater
to understand, predict, and address climate change's effect on the lakes
And to coordinate science regarding the Great Lakes.
Ohio Gov. Mike DeWine is the Vice Chair of the Conference of Great Lakes and St. Lawrence Governors and Premiers, and has claimed to have made the Great Lakes a priority of his administration. DeWine has committed Ohio to the Western Basin of Lake Erie Collaborative Agreement, which seeks to partner with Michigan and Canada to lower the amount of phosphorus inputs to the lake by 40 percent by 2025. DeWine has applauded the efforts of the Environmental Protection Agency since at least 2005, but despite this, still has a mixed voting record on environmental policy, according to votesmart.org, a voting aggregation site. DeWine has a history of occasionally defying party expectations when it comes to the environmental vote, reports the Toledo Blade.
Algal blooms and Fertilizer runoff polluting the lake are the perfect example of a politically and environmentally unresolved obstacle to the health of Lake Erie.
Portage County representatives, who are responsible for the 13th, 14th and 16th congressional districts, take different approaches to addressing the health of the lakes. Rep. Tim Ryan (D-OH 13th District) renewed the push to provide funding to Great Lake states that try to assist farmers minimize harmful runoff. Rep. David Joyce (R-OH 14th District), has also introduced legislation to promote collaboration between local entities and the government to rid of harmful algal bloom, which was eventually signed into law by President Obama in 2016. In February, Rep. Anthony Gonzalez (R-OH 16th District) introduced legislation to fund fish research in Lake Erie.
The health of Lake Erie and the Great Lakes basin has global ramifications. If there were ever a time for bipartisan collaboration, it's now.